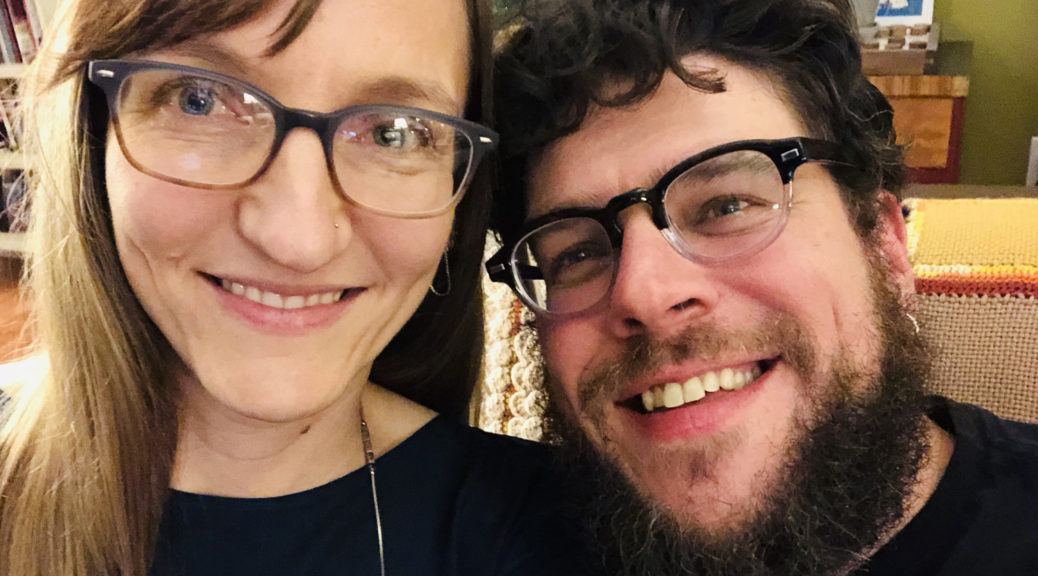 Transitioning to the new year
As usual, we ended one year and started the next with friends at our apartment. We got married on New Year's Eve, 2000 because it sounded like a nice time to bring friends and family together and Kirstin was between semesters for her final year of college. For many years since then, we've hosted a gathering at our place, which sort of doubles as a New Year's Eve party and anniversary celebration. It's also a fun opportunity to gather with friends after spending much of the holidays with our families. New Year's Day usually finds us sharing waffles and resolutions around the dining room table, and this year was no exception. We shared (again) our hopes of starting a family, along with other personal goals.
Shortly after the new year began, we began work to refresh World Fare, the fair trade store on Main Street below our apartment. Along with our board of directors and volunteers, we'd been anticipating a two-week closure in January (our slowest month) to upgrade our point-of-sale system, retrain volunteers, and make some aesthetic improvements to the store. It took a lot of cooperation, hard work, and detail organization, but we got it done and the store feels much brighter and more functional now!