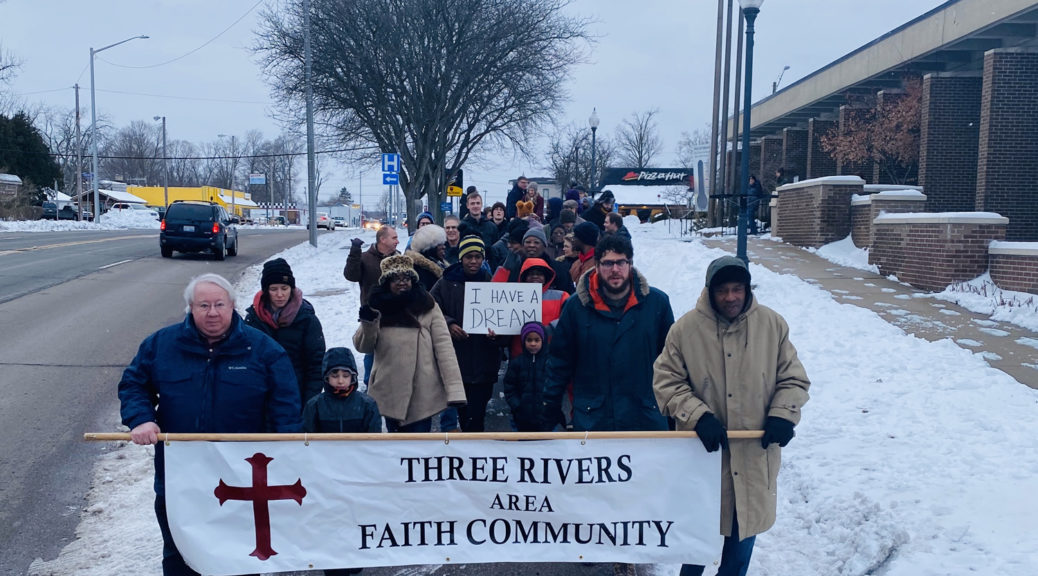 A new year! After a nice break for the holidays, we kicked things off with our usual Friday night potluck at our *culture is not optional community house. The community house is where our interns, AmeriCorps members, volunteers, and visitors stay, and it's also a space for building relationships and learning for our organization as a whole. 2019 was a pretty rocky year, with an unexpected move for our community house on top of some other major projects, so it was nice to celebrate with friends in a spirit of greater stability for the year to come. The historic three-story Victorian house we lovingly refer to as "the haunted mansion" has proven a wonderful asset for showing hospitality.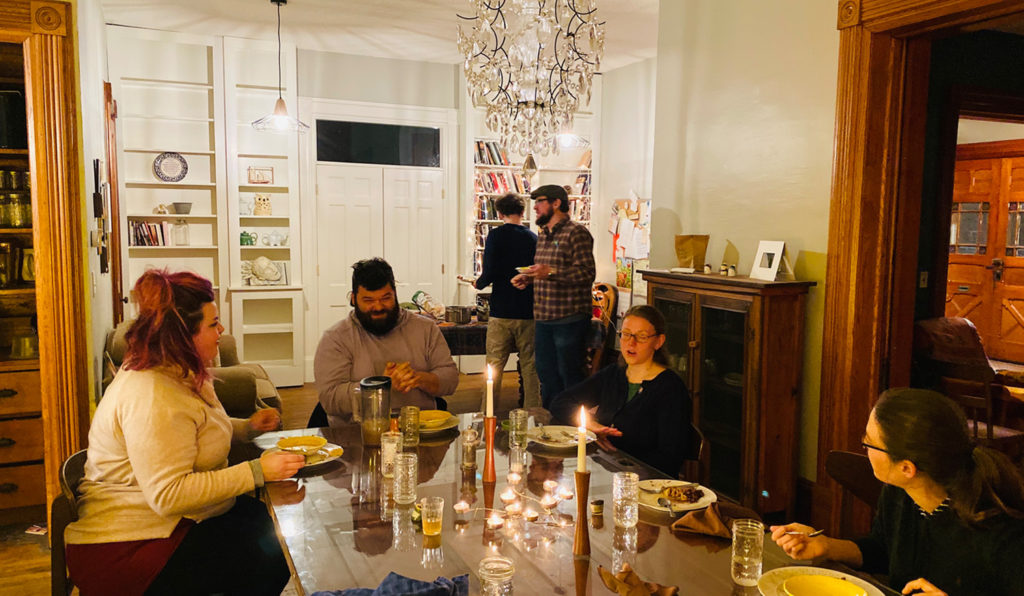 In mid-January, Rob spent some time in Detroit for the Michigan Farmers Market Manager training, but came back in time to enjoy the opening reception for the annual juried art show at the Carnegie Center for the Arts, just half a block from our house. The Carnegie Center is a beautifully restored historic space—one of the original libraries Andrew Carnegie built around the country. Many of our friends had work in the show, including John, Gail, and Jonathon, who work with Kirstin at GilChrist Retreat Center.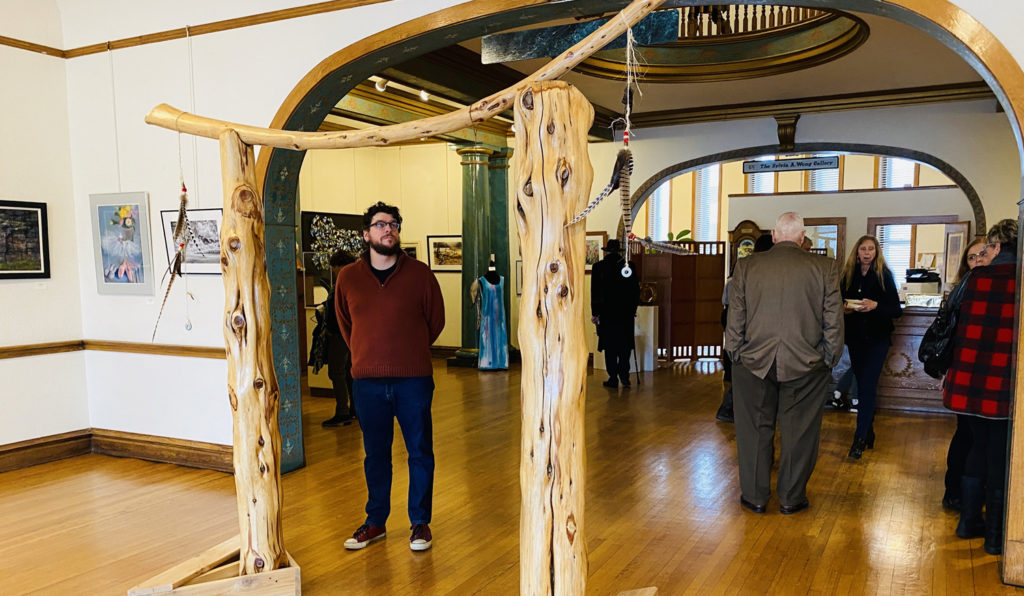 We try to take things a bit more slowly in the winter, but one important annual celebration we participate in is a march, potluck dinner, and service in celebration of the life and work of Rev. Dr. Martin Luther King, Jr. Though it turned bitterly cold just in time for the march, we had a great turnout. The service featured live music from a number of groups, including the Brandenburg Concert choral group that Kirstin sings in, and some incredible, truth-to-power poetry from local poet friends. We look forward to this service every year as an expression of solidarity and diversity in our community, and Rob has taken on more a role in helping plan and organize along with a number of other community volunteers.