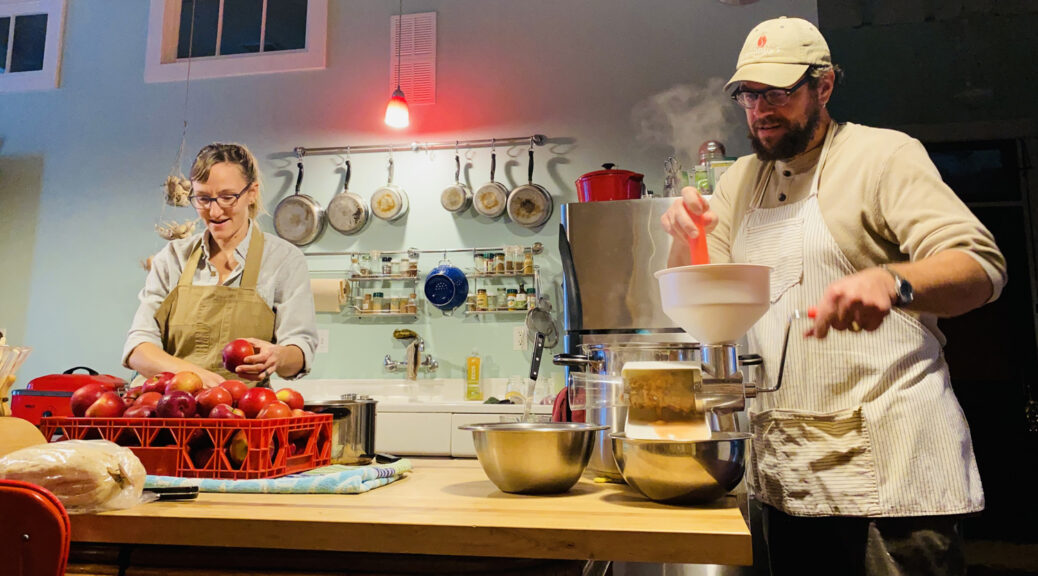 Standing for peace, building community in a new year
Standing for peace, building community in a new year
We kicked off the new year with our very important tradition: Belgian waffles! Usually we'd have a big crew around our kitchen table for brunch and even though all that is on hold because the pandemic, we still enjoyed a sweet breakfast with our friend Willard's maple syrup.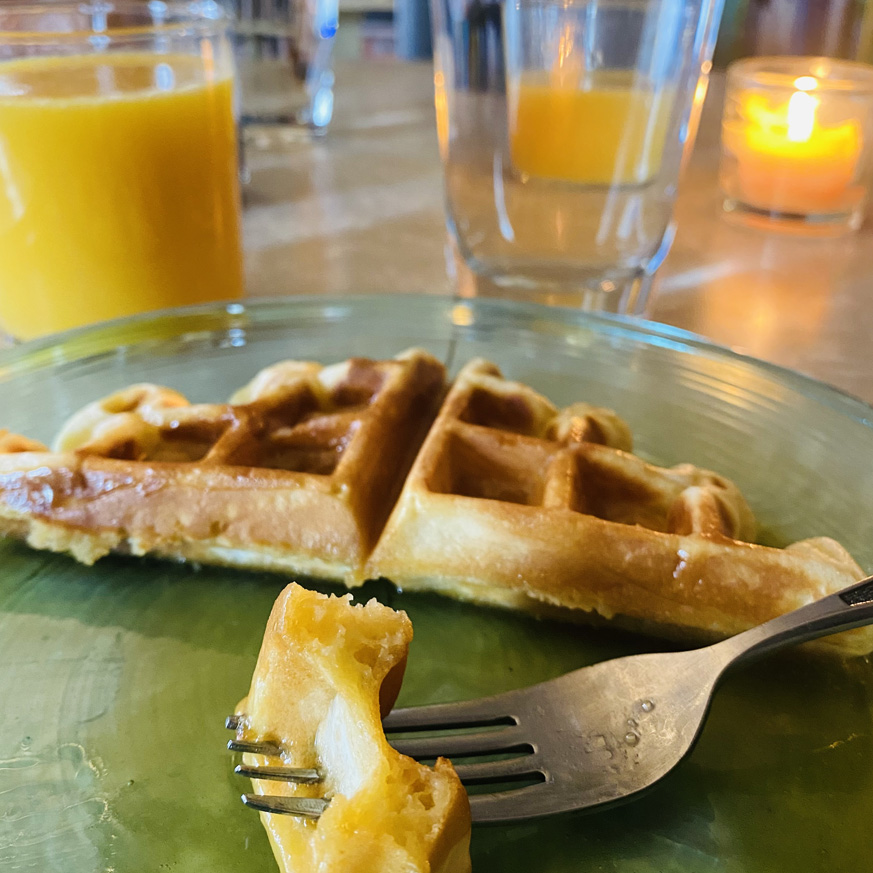 While we were still off work, we turned two bushels of apples from our local orchard into apple sauce, dried apple rings, and apple butter. These join a wide variety of canned and frozen foods we put up when they were in season throughout the past year. Eating local, in-season foods is very important to us for many reasons, including nutrition, supporting local farmers, and of course: the pleasure of anticipation and indulgence! Among our winter favorites: Monday spaghetti night features sauce Rob made and froze from tomatoes he grew, and Kirstin makes an amazing butternut squash mac n' cheese.
Our fun with food is about to get even closer to our kitchen. Since 2003, we've helped out with a volunteer-run fair trade store on the Main Street level right below our home. This winter, we've been working on adding local and organic groceries, which involved a major rearranging of our small store space. We can't wait to be able to get most of our groceries right downstairs, and we're looking forward to raising a child who knows the shop as part of our home, and all of our fellow volunteers as part of our family.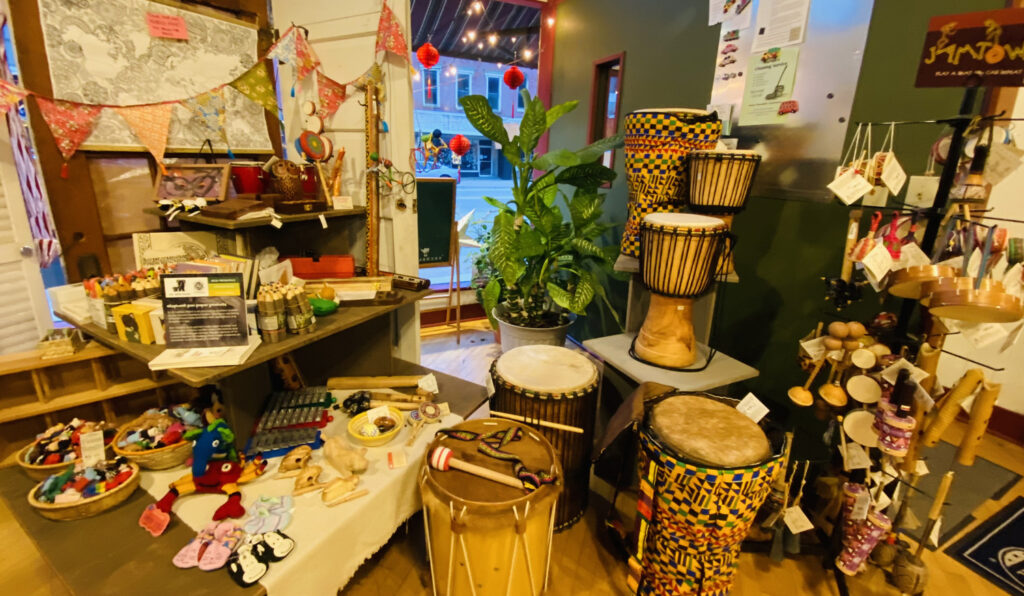 Even while we continue to build community in our neighborhood, the news on a national level has been pretty chaotic, with disturbing violence at the U.S. Capitol. In response, a friend of ours organized a weekly "Stand for Peace" event a half block from our house. Even though it's just a small thing, standing outdoors for an hour on a Sunday afternoon—even in sub-zero temps—has helped build relationships and encourage our neighbors that we each have a part to play in creating a society that works for all people.