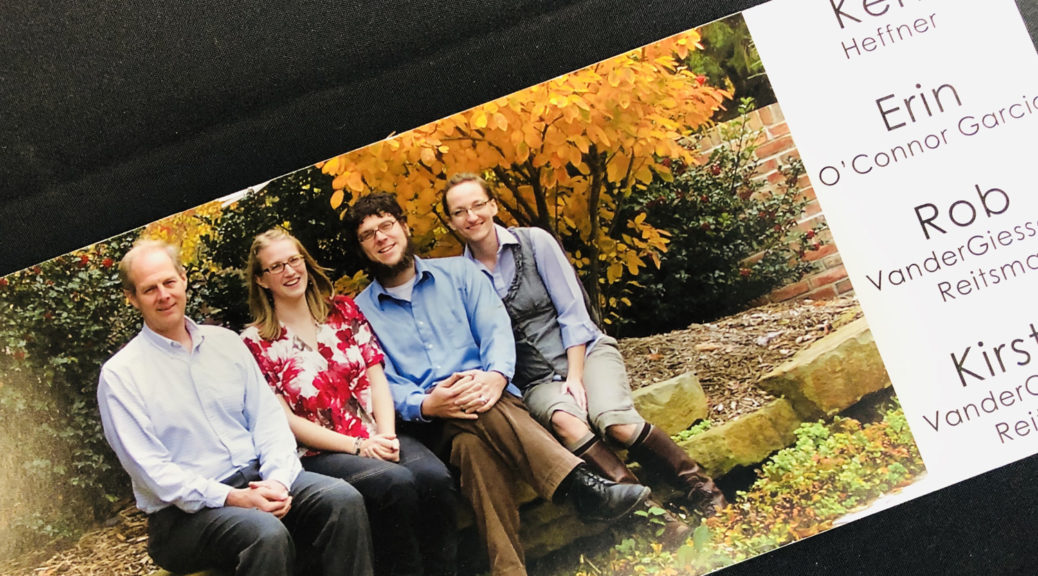 Holidays with friends and family
Holidays with friends and family
We started out the month with a trip to Grand Rapids that we'd been planning for a while, to attend a concert with the band Over the Rhine and celebrate our friend Ken's last show as the director of the Student Activities office at Calvin University. We worked with Ken for five years in the SAO and, like many others, were deeply impacted by his intelligent faith and his passion for popular culture and social justice. It was a joy to be able to spend time friends from around the country and even the UK who came in for the celebration.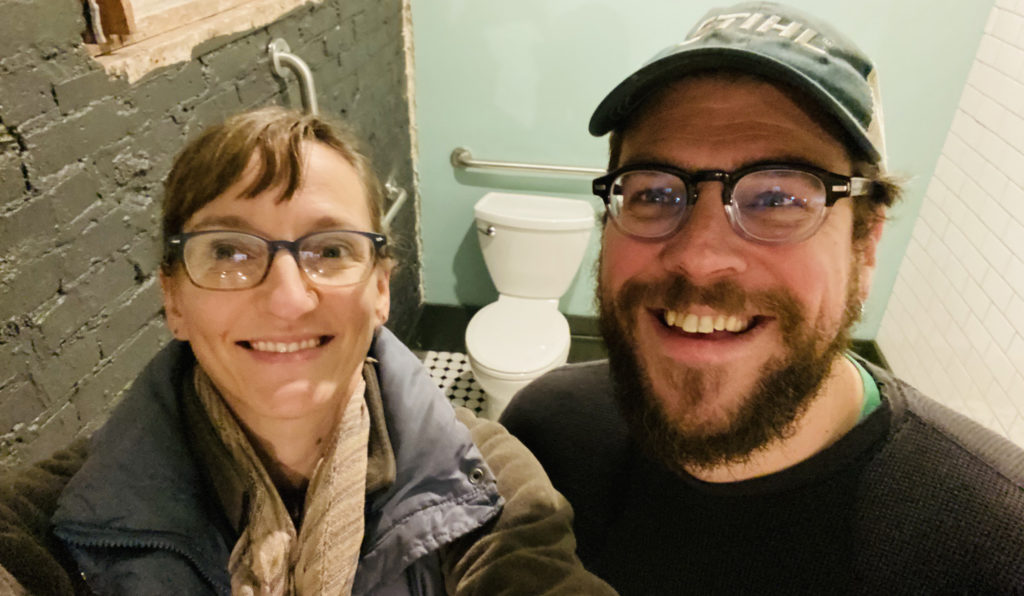 Work projects this month included finishing the second bathroom in the new Imaginarium at the Huss Project, which is one more step toward getting our official occupancy permit to be able to host events and programs there. We also hosted our annual Christmas potluck at our house, with a wacky gift exchange and, even though we still debate whether it's actually a Christmas movie, a viewing of the beloved action film, Die Hard.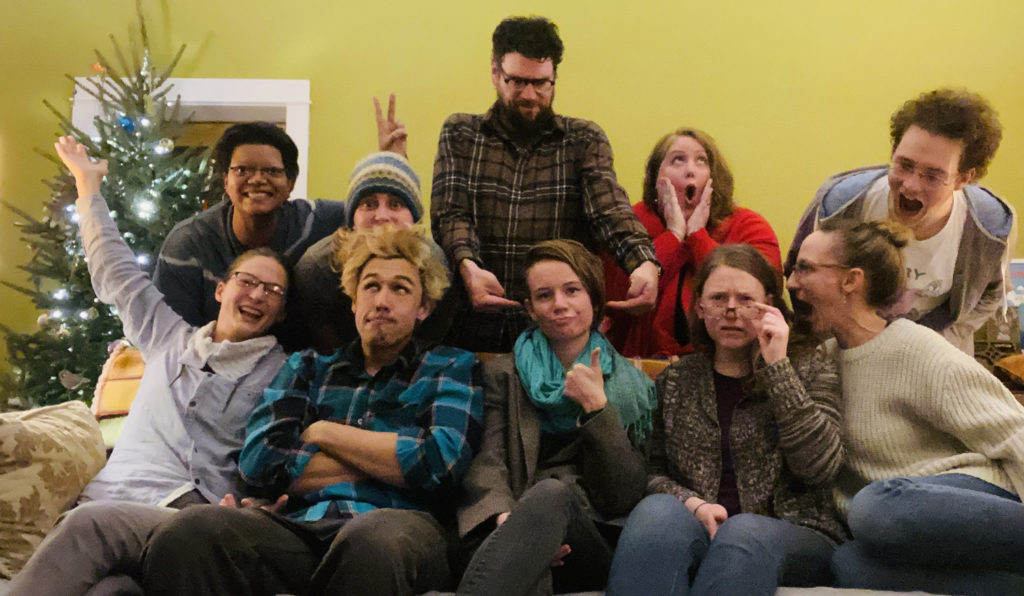 In mid-December, we received some unexpected news that Rob's aunt (his mom's younger sister) had passed away. She was in a lot of pain so there was some relief, but it was still very difficult for her daughters, who are about our age, to find themselves without a mother or father anymore. Their whole family had been a huge help when we started World Fare in 2003. It was good to be together as a family, sharing memories, food, and the rituals of grief.
Shortly after the funeral, we made the trip back to northwest Indiana again for family Christmas celebrations. Because things were a bit spread out this year, we had time to visit with friends (former high school teachers of ours) and also to get into downtown Chicago with Rob's parents. We wandered around the Christkindlmarket in Daley Plaza for a while, and then headed over to the Chicago Architecture Center to view exhibits about the history of Chicago and skyscrapers around the world. Buildings and urban design are some of Rob's great passions and it was fun to be able to share those passions with his parents in a new way.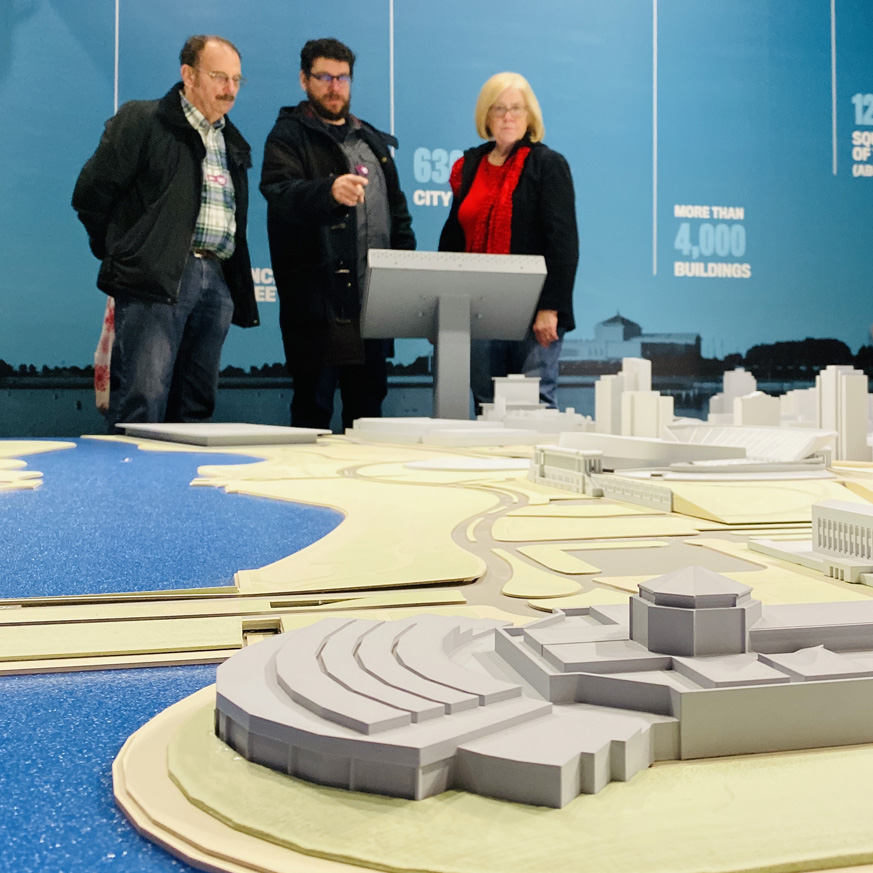 We returned home on Christmas Day and after a few days of relaxing at home, we closed out the year with our annual New Year's Eve party at our apartment, which doubles as an anniversary party. It's hard to believe we've been married for 19 years! We don't know what 2020 has in store for us, but we do hope that our path to parenthood becomes clear in the coming year. It's been a long wait and we're anxious to share our lives with a kiddo.