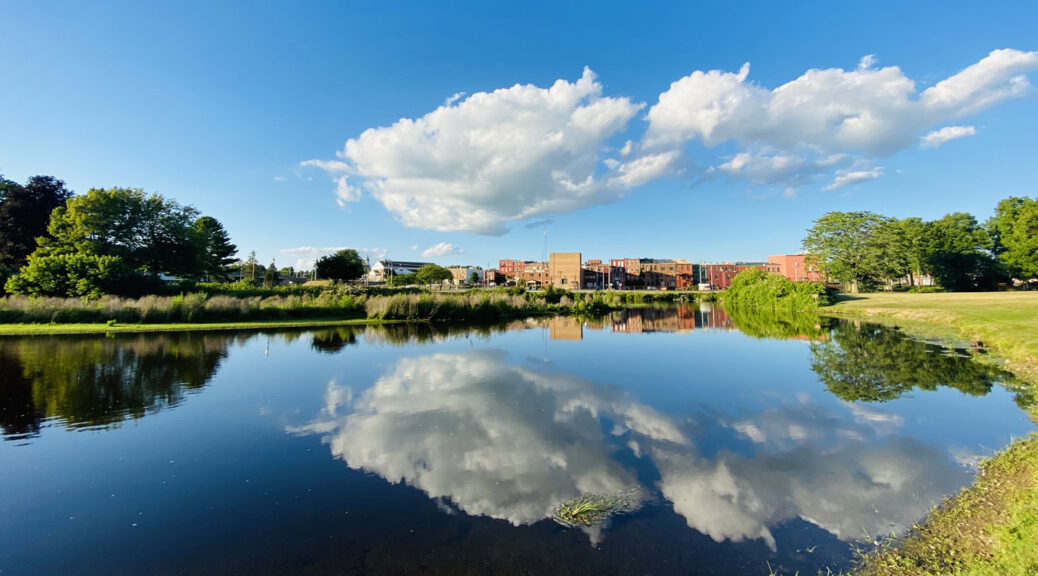 Spending time outdoors
Spending time outdoors
As the pandemic continues into the summer, many of our usual patterns have shifted. We've had to cancel a lot of events we'd usually help organize, like storytelling nights and a summer festival, but the new farmers market has been thriving as a place for folks to get fresh food and also a little social time.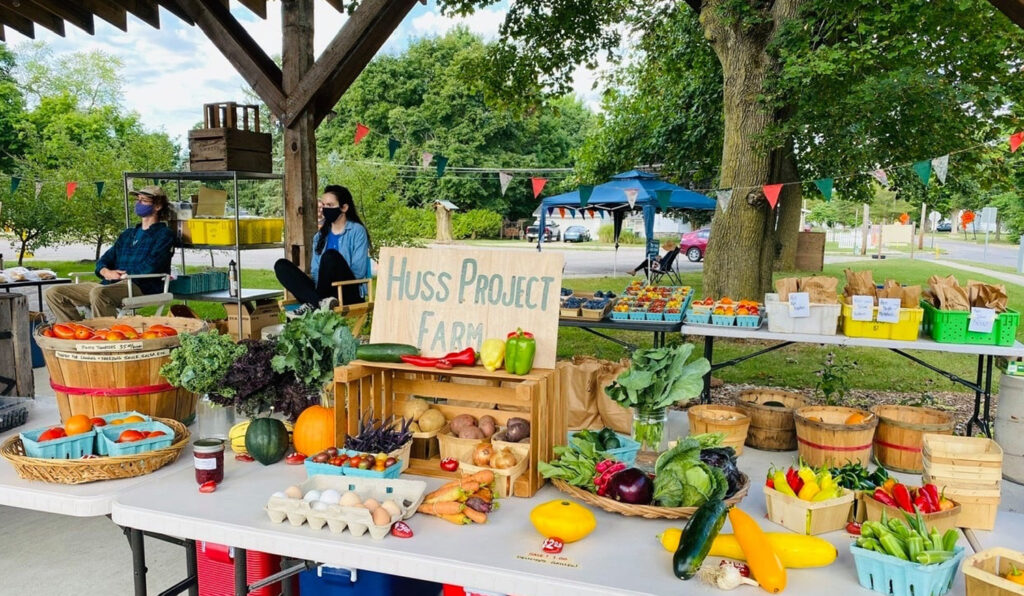 We were grateful to have a little bit of time visiting outdoors with Kirstin's family at the lake this month, including an aunt and cousins from Georgia, uncle and sister and nephews and niece from Indiana, and Grandpa Duke. We've also had some nice socially-distanced outdoor visits with Rob's parents. This time has really emphasized the importance of being intentional about connecting with loved ones.
Our community of friends who work and volunteer together at the Huss Project has been enjoying weekly outdoor gatherings, as well as a couple of days of workshops and conversations around our work in the community. As much as things have changed this year, we also feel like the relationship-building and food production we've been doing for years has prepared us to support each other and our neighbors in this difficult moment.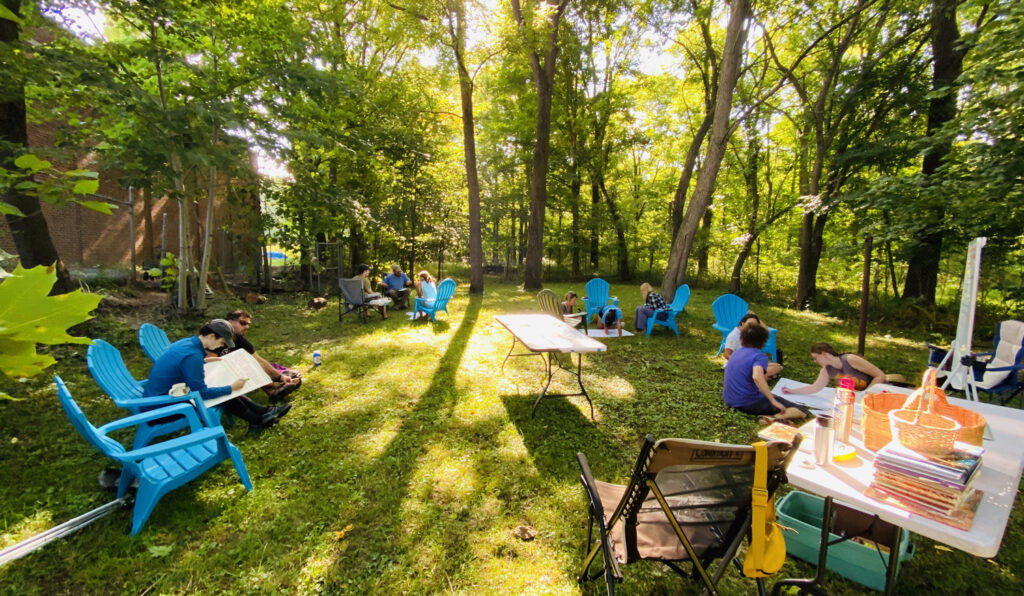 We've continued to enjoy many walks around our small rural city and the weather has been especially beautiful, with big blue skies reflected on the many waterways nearby. Kirstin probably has several thousand photos on her phone at this point, documenting the changes of seasons and the small moments of beauty. Oh, and we've started feeding the birds more regularly in the pandemic, which has been a very welcome addition for our cat!