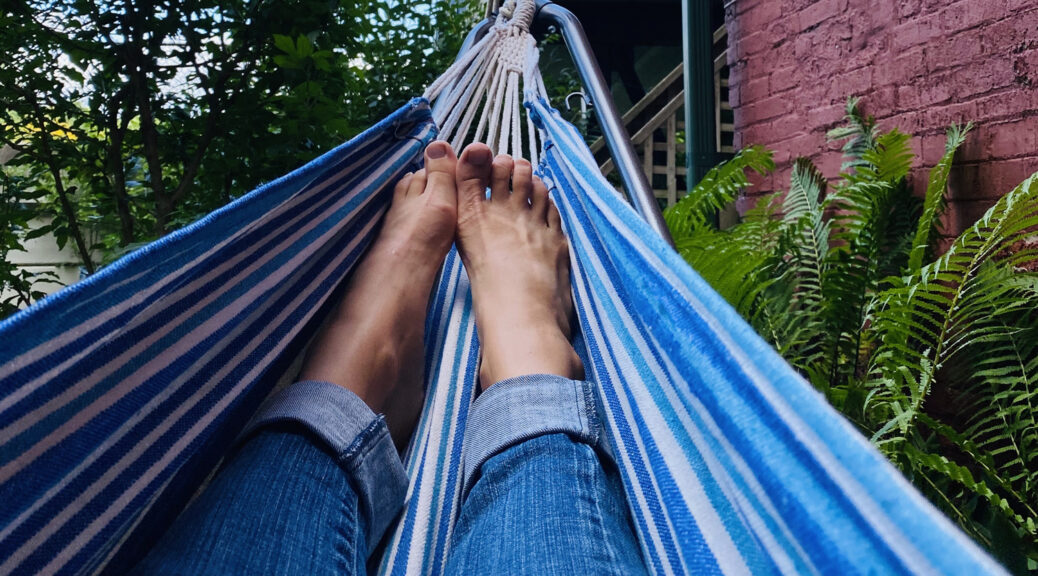 Connecting through art and water
Connecting through art and water
We can't believe summer is starting to wind down already! In the midst of the pandemic, time has been very strange—moving so slowly at times, and moving so fast at others. Our fuzzy little chicks that arrived in June have gotten so big! They're scratching around for insects and gobbling up any veggies we toss in, though it will still be a couple of months before they start laying eggs.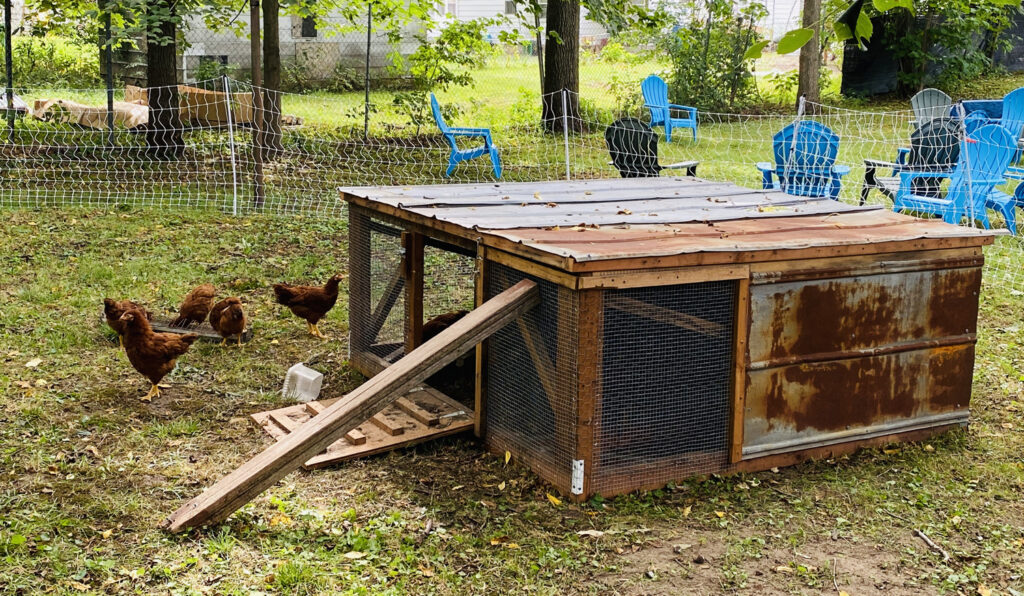 One of the few social events we've been able to host at the Huss Project this summer has been Open Mic Night, which would usually take place the first Thursday of every month downtown at Lowry's Books. There's always a variety of genres and ages represented at the mic. This month, Jordan Hamilton returned for his second feature performance—such an amazingly talented musician. Between Open Mic Night and the downtown theatre and art center, we're grateful for all of the great art we get to experience right here in our small town.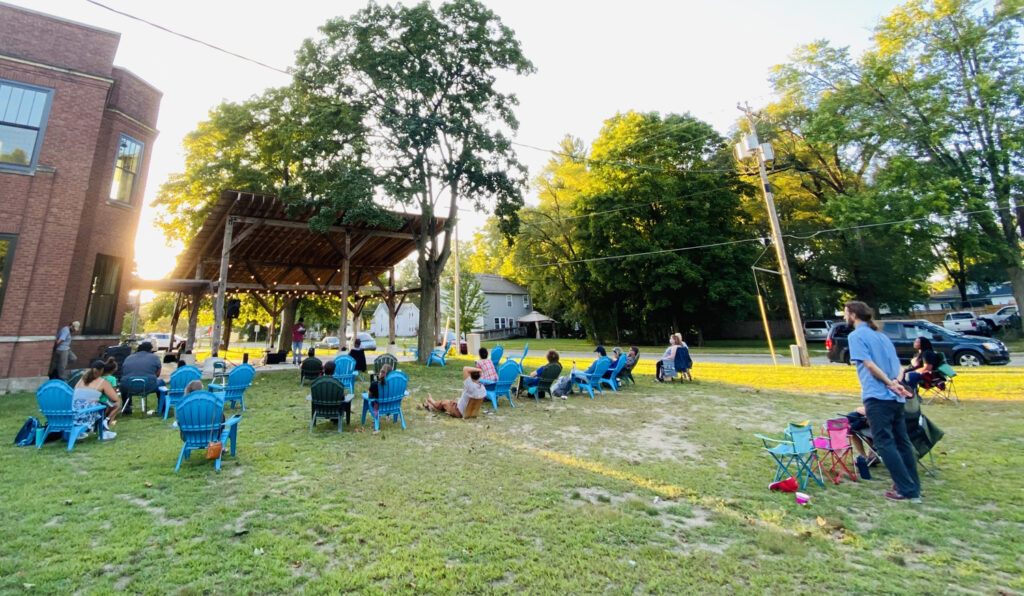 Kirstin has spent a lot of time in August and September in the bittersweet task of packing up the family cottage on the lake to prepare it for sale. As many wonderful memories as the family has had at the lake, the time has come to move on. Thankfully, we have many other connections on nearby shorelines as well as our own kayaks to continue enjoying the abundant waterways in our area. We'll never be short on places to boat and swim with our kiddo, including a great wading river right outside our back door!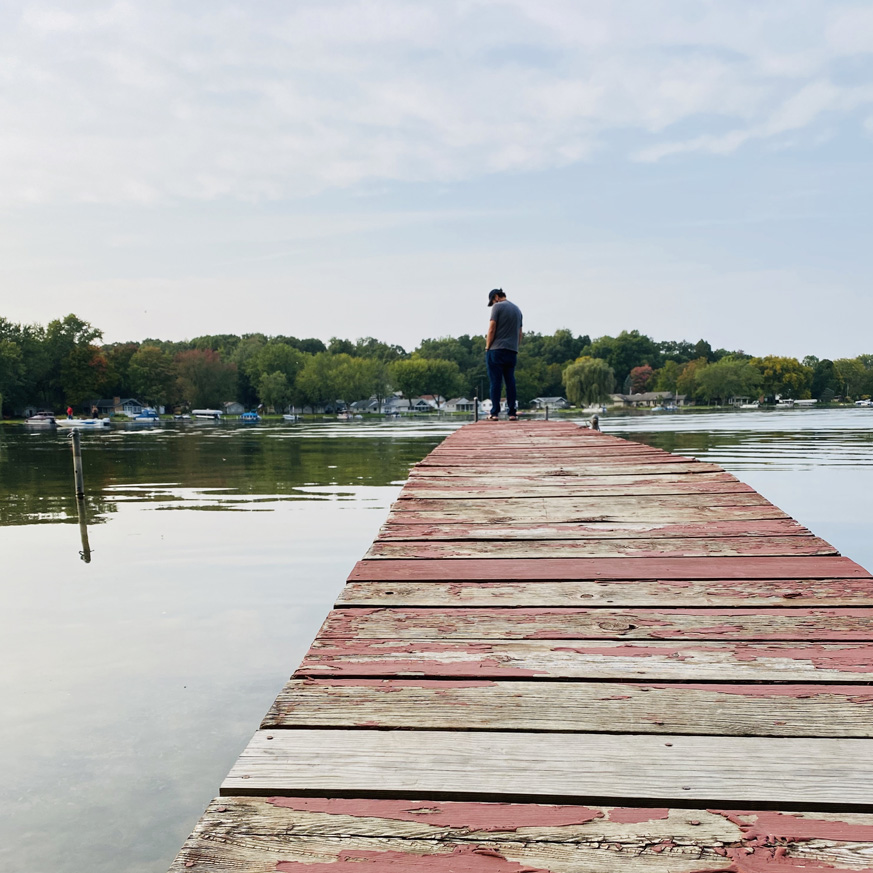 In addition to the river being so close, we're also grateful that even though we live right downtown, we have a sweet back yard with lots of room to explore and play. As we continue to stay safe during the pandemic, it's been a great spot to relax with friends around the fire pit…or you know, take a nice nap in the hammock.